Do I need my own golf clubs? 
Every player must have their own clubs and we have sets available for rental.
What is the required attire? 
Proper golf attire is required and jeans are not acceptable.
No cut-off shorts or tank tops on the course and practice range.
Hats must not be worn backwards.
Do I need to rent a cart?
No, many of our regulars walk the course.
Do I need a tee time?
No, as a single we do our best to get you on the course.  We do recommend you call ahead in case there is a tournament planned.
How to CANCEL my Tee Time?
We DO NOT accept or acknowledge phone messages (voice mail) or emails that pertain to tee time reservations, adjustments, or cancelations.
You must speak to a live person in our Pro Shop to make changes to your reservation. Call 203-748-7008. Guests cannot cancel a tee time, the person who MADE the reservation ONLY can cancel or adjust their group. 
Please note: Online tee time cancelations DO NOT exist. Please do not claim that you canceled your tee time online. DO NOT use the Contact Us form to cancel [it is not checked on a regular basis].
Do I need a USGA Handicap to play?
No, but it is very important for you to keep up with the pace of play if you are a beginner (or an expert!) and we don't recommend playing during peak hours on the weekend.
Do you have special tee times for kids?
Yes, usually Saturday and Sunday afternoons after 5pm. We also have a Family Golf Hour during the summer!  Check with the pro shop to get the latest details on tee times and costs.
What if I wanted to make a tax-deductible donation to Ridgefield Golf Course for the course improvements?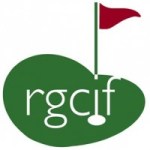 The Ridgefield Golf Course Improvement Fund (RGCIF) is a non-profit charitable organization started in 2012 by a group of Ridgefield golfers and the town golf professional. The initiative came from a love of the game, pride in our unique and lovely town golf course and a desire to improve the course by funding course improvement projects.