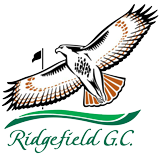 Ridgefield Golf Course
(203) 748-7008
545 Ridgebury Road
Ridgefield, CT 06877
golfdirector@ridgefieldct.gov
Get in touch with us!
We would love to hear from you! Please fill out this form and we will get in touch with you shortly.
If you need CANCEL your Tee Time:

You must speak to a live person in our Pro Shop to make changes to your reservation. Call 203-748-7008. Guests cannot cancel a tee time, the person who MADE the reservation ONLY can cancel or adjust their group. We DO NOT accept or acknowledge phone messages (voice mail), or emails that pertain to tee time reservations, adjustments, or cancelations.
DO NOT use this Contact Us form to cancel [it is not checked on a regular basis].